Snoring can be a precursor to Obstructive Sleep Apnea or OSA. It can disrupt marriages and cause sleepless nights for bed partners. In its own right, snoring has been linked to Heart Disease and Type II Diabetes. Most people with Obstructive Sleep Apnea (OSA) snore loudly and frequently, with periods of silence when airflow is reduced or blocked.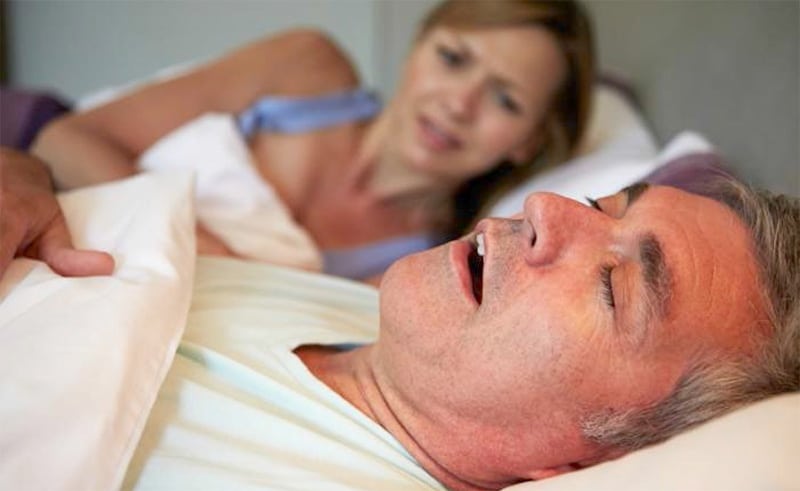 What Is Obstructive Sleep Apnea?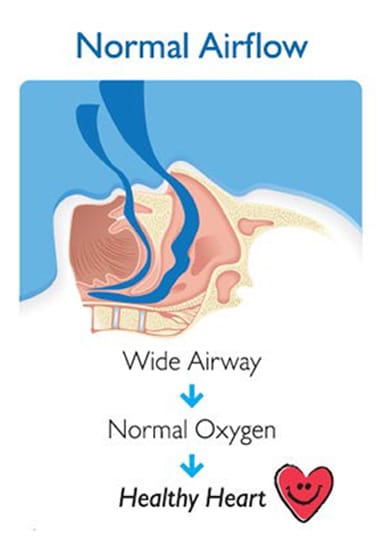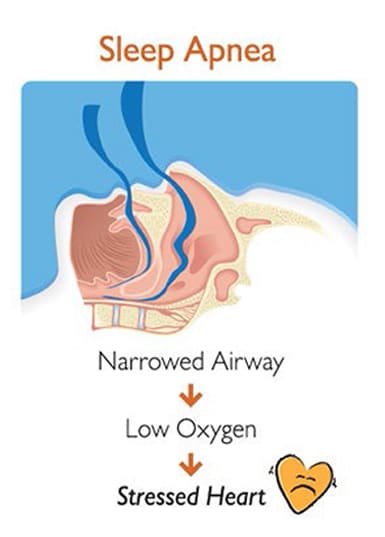 Obstructive sleep apnea (OSA) is a sleep-related breathing disorder that involves a decrease or complete halt in airflow despite an ongoing effort to breathe. It occurs when the muscles relax during sleep, causing soft tissue in the back of the throat to collapse and block the upper airway. This leads to partial reductions (hypopneas) and complete pauses (apneas) in breathing that last at least 10-30 seconds. Some may persist for one minute or longer during sleep. This can lead to abrupt reductions in blood oxygen saturation, with oxygen levels falling as much as 40 percent or more in severe cases.
What Are Sleep Oral Appliances?
A sleep oral appliance is an effective treatment option for people with mild to moderate OSA who are looking for an alternative to CPAP or cannot tolerate CPAP therapy. Oral appliances look much like sports mouth guards, and they help maintain an open and unobstructed airway by repositioning or stabilizing the lower jaw, tongue, soft palate or uvula. Some are designed specifically for snoring, and others are intended to treat both snoring and sleep apnea. At Northtown Dental, Dr. Catherine Tallerico can help you determine if an oral appliance is right for you.
This place is awesome. Run by a team of highly professional, knowledgeable, efficient, and friendly individuals. You'd be surprised what a pleasant experience a visit to a dental office can be!
Thank you for everything!
Timothy Godberson
2021-08-12
Very professional and friendly. Best office I have been to in over 30 years! Thank you
Dr. Tallerico and staff are warm, very competent, flexible and kind. Very good with children and adults.
Dr Tallerico is wonderful family dentist and her team (Edna, Theresa and Diana) is also wonderful. The dental office is well run and managed and the staff is pleasant and professional.
I have been a patient at Northtown Dental for 20 years. The staff have always made me feel very comfortable. I have always been pleased with the work of Dr Tallerico and her staff. I would definitely recommend this dental office to anyone looking for a dentist.
Your friendly neighborhood dentist, carrying AND professional.
Why Choose Us?
Wide range of dental services
Personalized treatments and payment options
Convenient location
Caring and knowledgeable
Electronic insurance billing
Wheel-chair accessible
New Patients
& Referrals Always
Welcome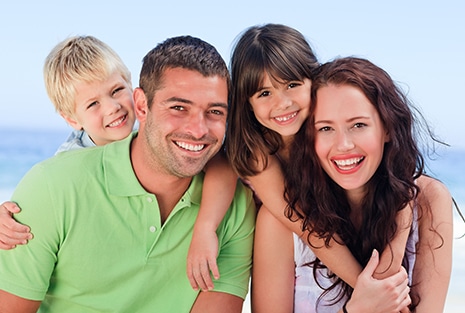 Book Your Dental Appointment Today!
We Offer Complimentary Cosmetic,
Implant & Orthodontic Consultations!
Are you ready to schedule your next dental appointment? Contact Northtown Dental today!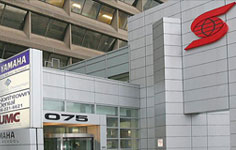 VISIT US
---
Northtown Dental
5075 Yonge Street, Suite 102
North York, Ontario
M2N 6C6
HOURS OF OPERATION
---
Monday: 8:30 am - 4:30 pm
Tuesday: 9:30 am - 6:00 pm
Wednesday: By Appointment
Thursday: 9:30 am - 6:00 pm
Friday: Closed
Saturday: 8:00 am - 2:00 pm (Alternating)
Sunday: Closed