What is Preventive Dentistry?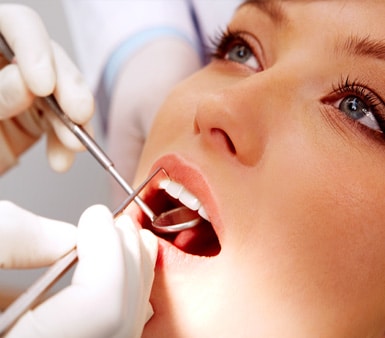 Preventive and family dentistry is dental care that helps prevent dental problems and maintain good oral health. It's a combination of regular dental check-ups along with developing good habits like brushing and flossing daily. At Northtown Dental we believe that taking care of your teeth starts early in childhood and extends throughout the course of your life.
As your family grows, Dr. Catherine Tallerico and her team will be there for you, to recommend the best dental treatment options for your dental needs. What sets Northtown Dental apart is the personalized care that we provide to our patients. We truly give you a reason to smile!
Preventive and Family Dentistry Services:
During your dental hygiene visit, the dental hygienist will review your chart and medical status, examine your head, neck, gums, teeth and mouth for abnormalities; measure the attachment of the gums to your teeth, record all findings on your chart,take prescribed x-rays when required, scale your teeth to remove plaque and tartar, polish your teeth to remove stains and apply fluoride to strengthen your teeth.
At Northtown Dental, our dental hygienists provide education during all phases of treatment. They will customize an oral care program for you to address all matters related to your oral health including nutrition, smoking cessation, oral cancer screening and plaque control and the use of various oral care products, their purpose and effective use.
From a broken tooth to an unexplained pain, a dental emergency can happen anywhere, at anytime. Like any emergency, it is important to stay calm and assess the situation. You should call us right away for immediate care and attention; we will do our best to see you right away.
Teeth are "tough" on the outside, but inside they have a soft core made up of nerve tissue and blood vessels. Serious infection of the nerve tissue caused by tooth decay or trauma to the tooth, are the most common causes of a tooth needing root canal treatment. A root canal simply involves the removal of the injured nerve tissue from the centre of the tooth to allow it to remain pain free in your mouth.
Root canal treatment saves a tooth that would otherwise be lost. After root canal treatment, a filling and crown is placed over the tooth to restore it to its natural shape and appearance, protecting it from fracture.
ViziLite® Plus with TBlue® is the leading oral cancer screening system that helps Dr. Catherine Tallerico identify, evaluate, monitor and mark abnormal oral lesions suspicious for pathology including precancerous cells and cancer that may be difficult to see during a regular visual exam.
Vizilite is a quick and easy -to-use system that incorporates seamlessly into your existing hygiene visit as an oral cancer screening examination. Ask us for more details.
Do All Dental Plans Cover Preventive Dental Services?
Preventive and family dentistry is an important part of overall body health, so many dental insurance plans cover it. Check your dental insurance plan, look for information related to coverage for diagnostic and preventive services. Make sure you understand the limits and frequencies for preventive care. If you need help, contact us. We will be happy to help.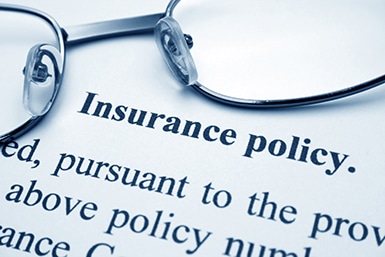 This place is awesome. Run by a team of highly professional, knowledgeable, efficient, and friendly individuals. You'd be surprised what a pleasant experience a visit to a dental office can be!
Thank you for everything!
Timothy Godberson
2021-08-12
Very professional and friendly. Best office I have been to in over 30 years! Thank you
Dr. Tallerico and staff are warm, very competent, flexible and kind. Very good with children and adults.
Dr Tallerico is wonderful family dentist and her team (Edna, Theresa and Diana) is also wonderful. The dental office is well run and managed and the staff is pleasant and professional.
I have been a patient at Northtown Dental for 20 years. The staff have always made me feel very comfortable. I have always been pleased with the work of Dr Tallerico and her staff. I would definitely recommend this dental office to anyone looking for a dentist.
Your friendly neighborhood dentist, carrying AND professional.
Why Choose Us?
Wide range of dental services
Personalized treatments and payment options
Convenient location
Caring and knowledgeable
Electronic insurance billing
Wheel-chair accessible
New Patients
& Referrals Always
Welcome
Fill Out
& Bring in This
Medical History Form
On Your Visit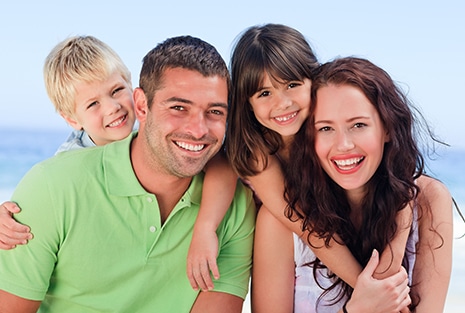 Book Your Dental Appointment Today!
We Offer Complimentary Cosmetic,
Implant & Orthodontic Consultations!
Are you ready to schedule your next dental appointment? Contact Northtown Dental today!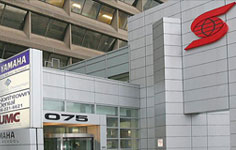 VISIT US
---
Northtown Dental
5075 Yonge Street, Suite 102
North York, Ontario
M2N 6C6
HOURS OF OPERATION
---
Mondays: 8:00 am-4:00 pm
Tuesday: 9:00 am - 6:00 pm
Wednesday: By Appointment
Thursday: 9:30 am - 6:00 pm
Friday: Closed
Saturday: 8:00 am - 2:00 pm (Alternating)
Sunday: Closed